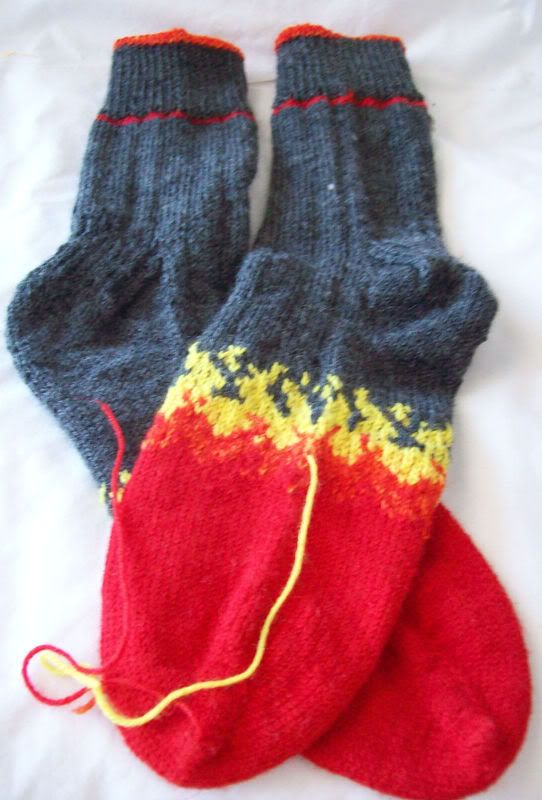 Saturday evening, the socks were done-- That is all the knitting was done.
Yesterday afternoon, at the West Babylon Panera Knitting group, the socks got finished—all the ends got woven in..
I still need to block them—fair isle work always looks better after a blocking..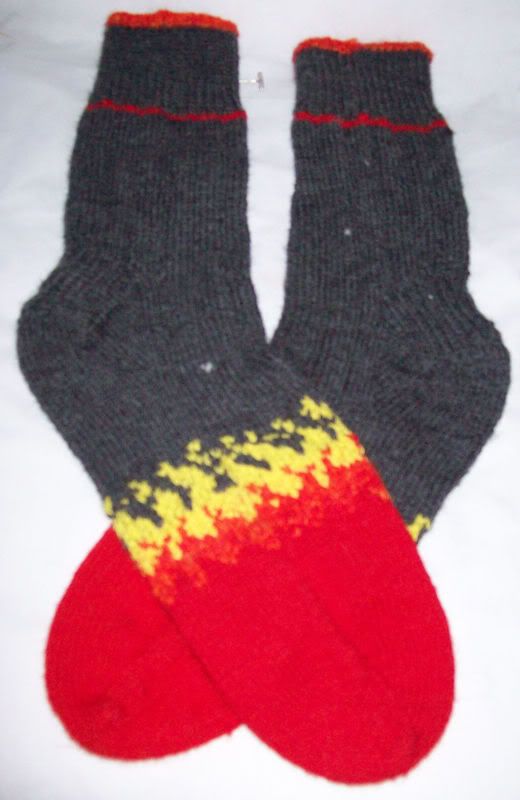 And then they are off to DS—Just in time for the new year--that is, Rosh
Hashanah... (as promised!)
The pattern that inspired this sock is the Hot Rod sock--AKA Olymic FLame Sock designed by Melanie Gibbons, published in
PinklemonTwist
—I saw it on Ravelry.
But as I knit it, I had earwig –Johnny Cash sing "Ring of Fire"—but my first thoughts on seeing the socks was Dante's Inferno—the first circle of hell!
but why stop there? these could be Promethusian socks.. or Hot feet, or....burning desire....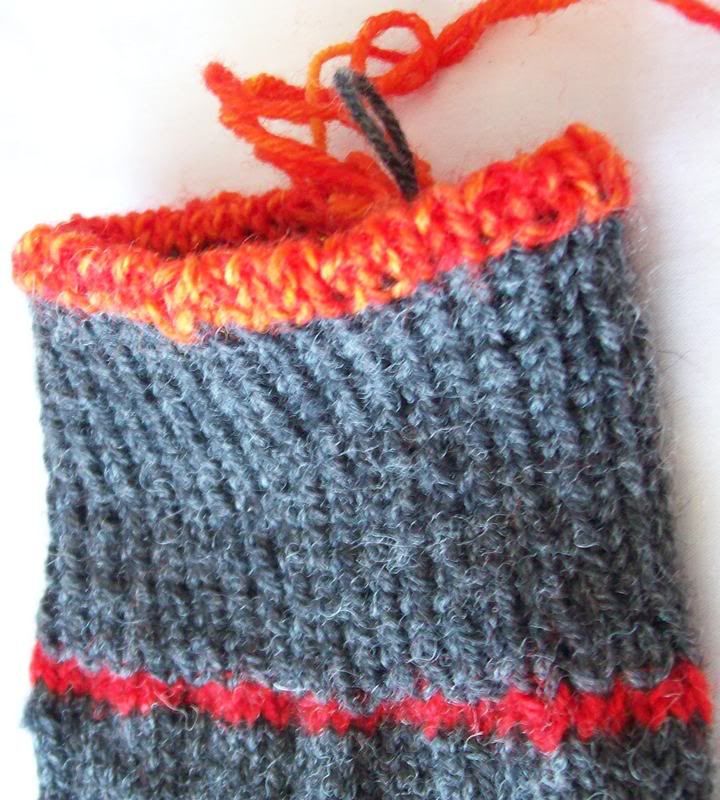 Detail--I bound off with 2 rows of simple double knitting and a grafted bind off..
It's a nice detail the cast off is super stretchy, and virtually invisible.