Every knitter has experienced it..
You are knitting something (usually, but not always, something tedious)
You measure it.
You knit some more, and measure again—only to find NO PROGRESS
Then you knit some more, and IT'S STILL THE SAME LENGTH!
Finally after rows and rows, more rows, Progress-movement!
These socks—are exhibiting this.
It took forever to get to 10 inches. and then, no matter how many rows I knit, they were 10 inches.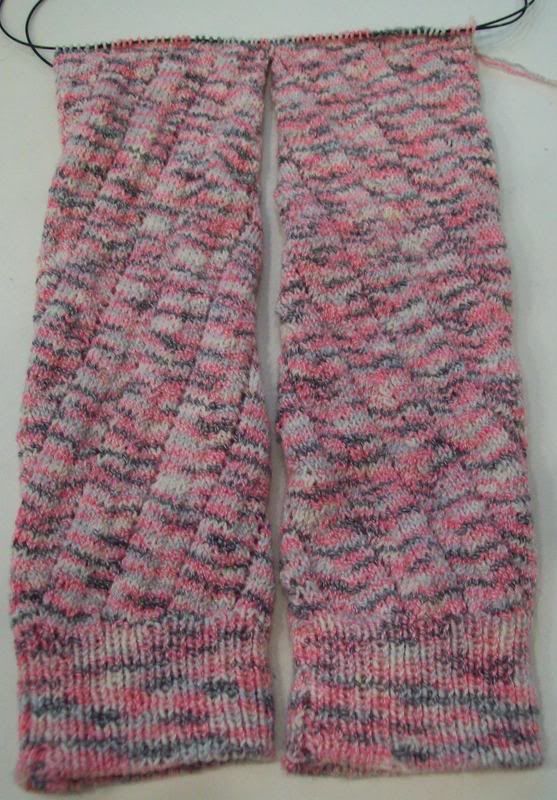 Finally –overnight, they are 12.5 inches!
Yeah! Now only another 2.5 inches and I can work on the toe.
I've made this tube sock before—in a
green and grey wool
—and they didn't stall. (You can have the pattern --it a free!)
(these socks are slight variation, with both left hand and right hand spirals--most knitter can figure out the changes--mostly its swapping the decrease--SSK vs.K2tog)
I think the tediousness of these socks is a form of second sock syndrome.
Another aspect is they are designed planned for use next summer –tube socks are perfect for pulling on at the pool –when you just need something between your feet and croc's—and there is no pressing need to finish.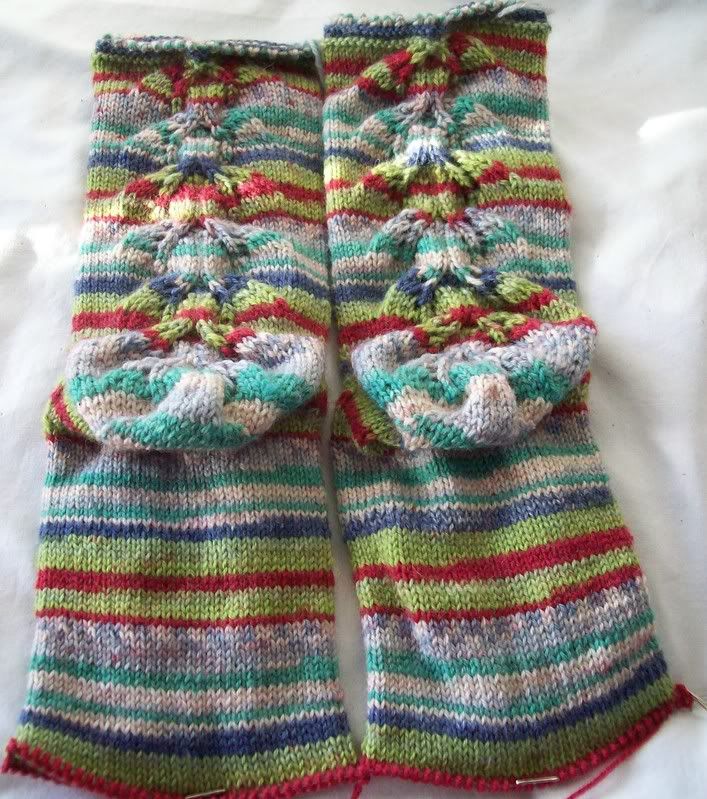 But finish them I will—and as soon as I do, I'll finish the toes on the snow drop socks.
And then,onto something more interesting!
I have a list—(there are still things to knit on the list I made last January!) and its growing—all the time..
A hat, another hat, and matching fingerless gloves, 2 sweaters (these must be first!) for my grandchildren, more socks, a shrug.. (oh, I have a great idea for a shrug.. I hope it knit up half as nice as I imagine!) and I have all this lovely lace weight yarn, and some mohair, and cashmere—each and every skein crying out to be knit up!—Oh and I want a new vest for myself.. some long and a bit lacy…
But First, these damn socks!