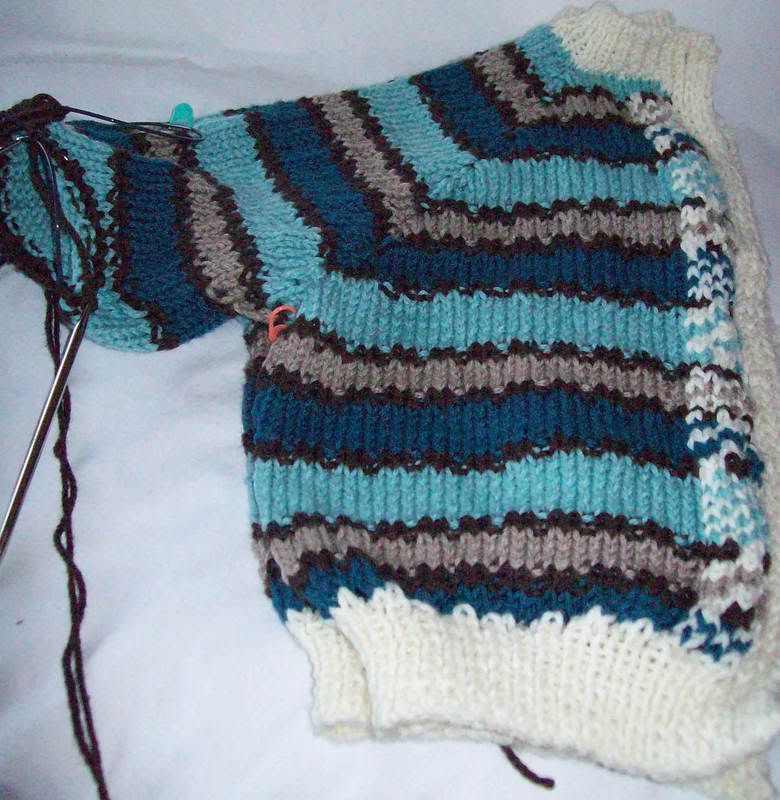 Well-- not quite yet to the cuff. But the sleeves are moving along. )One more compete set of stripes and they will be done.
They would be progressing faster, but I've been cheating—with socks.
Oh and what fun socks they are!
I've just done the cast on and a few rounds—and have been searching for the right pattern for the sock /colorway. The cast on is a fun one... and it has all sorts of quirky stuff.
(I am down to 2 patterns to use for the leg and instep—and will have to decide soon if I am going to continue.)
I have tentatively named the sock MAST. (and no, its not a blue sock or one that is boat or sea faring related... and YES, Mast is just the right name for it.)
And I've been buying sock yarn.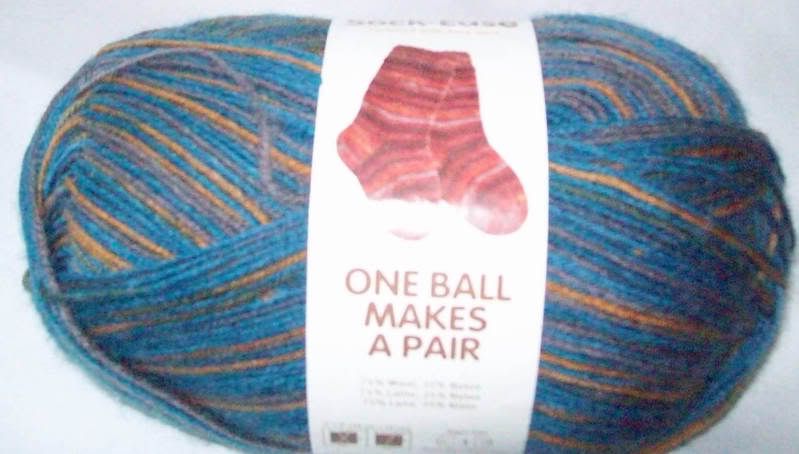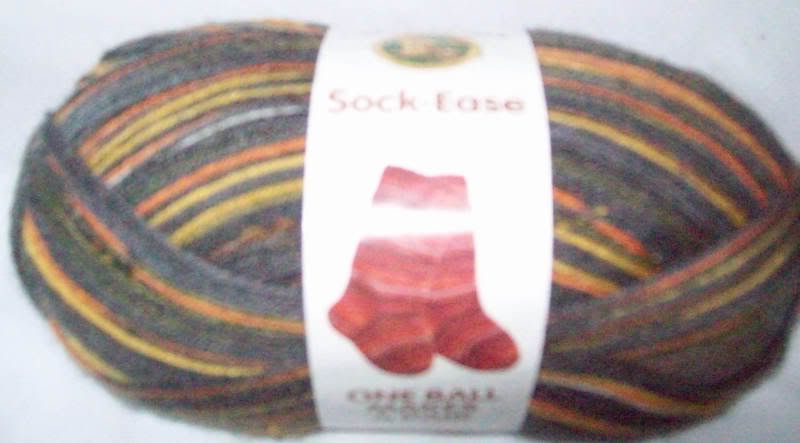 First, I went to the preview of the new Lion Brand Studio/store here in NYC.
First impression? Great!
The Studio is the ground/first floor of a 'brownstone' type building. About 25 feet wide, and 100 feet deep . They stock/sell every color/every style of LB yarn—but it fosters a Studio, not a Store feel.
Sales are sort of an "Oh yeah, you can buy that here"—but the focus doesn't seem to be on selling—(well not initially--)
—They have baskets of swatches.. Every LB yarn knit up.. into an 8 inch square.. tagged/labeled with Yarn, Needle, gauge info--and other basket with everything crocheted..
--They have color sticks—flat weaving bobbins labeled and wrapped with swatches.. So you can see every color of every yarn—even if they are out of stock.
--They have great samples of FO's—mostly afghans it seemed –but really beautiful ones. Kaffe Fassitt's tumbling blocks afghan for example, not wishy washy stuff!
--They have tables and ottomans to sit and knit, and computer terminals and printers to print out LB patterns (the computers only have LB info)
--They have great customer service—if you want a yarn (a single ball or enough for an afghan!) and they don't have it stock (and they seem to have a HUGE stock room in the basement) they will ship it for free--and they promise to have yarn promotions (and discounts) too.
--Unseen—(but there) is a meeting/classroom space-- that is on the second floor—and looks to be as large as the ground/retail floor –and it has a private elevator (love it when things are handicapped accessable!)
I had to buy something--of course—and, what else but sock yarn?
I like the new LB sock yarn better than the old yarn (and I liked the old yarn enough, that I once found it on sale ($0.50 a ball) and bought $20 worth!) The new LB sock yarn is fine (sock yarn weight, not sports weight)
The colors --I got Toffee(brownish) and Taffy(blue colorway—2 of the 'drabber' colors--are nicer than the old line. The other colors are brighter with out being gaudy. Nice yardage too, (circa 440 yards (I don't have the balls with me, and can't be bothered to look up exact yardage))
I also lucked into a bargain yesterday at AC Moore--an errant skein of Kroy sock yarn.
It amazing how a sock knitter can spot a skein of sock yarn from across the room!
ACMoore hasn't carried solid colored Kroy in over 2 years—and the last time I checked Patons home page, they no longer had a solid orange sock yarn either!--so this poor skein has been lost somewhere for a while.
But there it was--with out a band—but pretty much intact. It forced its way into my shopping cart (and came home with me for $0.50)
It's only a single 50gm skein. But I LOVE having single skeins to mix and match with left over yarns—especially at next to nothing costs!